Lights On! partners with auto shops to provide voucher recipients with local options to quickly and easily get their cars repaired and safely back on the road. It's a great opportunity for full-service auto repair providers to give back to their communities, helping their neighbors and creating goodwill.
Get notified when we add a location nearby
Show all results?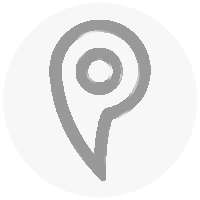 When I talk about the [Lights On] relationship, people are really impressed that we are involved in something so great. It's great for our business and for our reputation.
Bobby & Steve's Auto World
A broken taillight or turn signal can mean choosing between a minor auto repair or buying groceries for the family. It can also result in multiple tickets, confrontations with police, a person's vehicle being impounded, or even a major downward spiral economically.
How does Lights On! help? Police officers hand out vouchers to drivers with burned-out headlights, taillights, brake lights, or turn signals. The recipients can then redeem those vouchers for free repairs at any participating auto service provider. This solution has the potential to prevent someone's financial collapse and build goodwill between police departments and the communities they serve.
An opportunity to give back to your community
Potential goodwill
The Lights On! program is not intended to be a profit center for participating auto shops. However, according to some veteran Lights On! shop owners, they have seen an increase in their business due to Lights On! drivers becoming regular customers.
It is important to note that the Lights On! program isn't for everyone
Headlights
Taillights
Turn Signals
Brake Lights
License Plate Lights
3rd Brake Lights / High Mount
You also may repair multiple bulbs on a car, but Lights On! will still only cover up to $250
*See complicated jobs (next question)
We know that there are many situations where fixing a light involves more than just unplugging a bad bulb and plugging in a new one. Lights On! covers the vast majority of those situations. So, whether it is the harness, a wiring issue, a more expensive bulb, or if it takes more time like with a GMC truck or Toyota Prius, we will cover those. We will also cover multiple bulbs if a driver has more than one broken bulb.
Lights On! covers all light repair costs up to $250. For repairs that are greater than $250, Lights On! will pay the first $250 but the driver is responsible for any costs beyond that.
If you have any repair or invoice questions, call Char in our office at 612-200-8174 (M-F 9 a.m. to 5 p.m.) or, for a response in 24 hours, you can email your invoice to her at lightson@microgrants.net.
Upon completing the repairs, you can email or mail us the invoice (make sure to include the vouchers and surveys as well) and we will reimburse you within 7 days. You are welcome to batch your invoices and send them to us monthly.
Parts
Small Bulbs (taillights, turn signals, and brake lights) – $5.00
Large Bulbs: Standard (Headlights) – $15.00
For cars requiring a special, more expensive bulb – 10% markup on price
Other parts: harnesses, assemblies, etc. – 10% markup on price
Labor
Small Bulbs – $10.00
Large Bulbs – $20.00
For repairs requiring more than .3 hours: $100 per hour x hours listed per labor guide. (This is a discounted rate specific for Lights On!)
When partnering with Lights On!, auto shops agree to:
Be a full-service auto repair shop that offers repairs beyond just the replacement of bulbs when necessary.

Provide service to anyone who arrives at their facility with a Lights On! voucher, in a timely manner, and with no appointment required.

Replace their problem bulb at the agreed-upon rates.

Do no up-selling for additional services.

If the vehicle owner were to request additional services, then that service can be completed during that visit and the vehicle owner is billed for that service only.

In some cases, the repairs require more time and parts than just a simple bulb. With these situations, Lights On! will pay up to $250 for those light-related repairs. If the light repairs will cost more than $250, Lights On! will pay for the first $250 and the driver will be responsible for any additional costs.

If for some reason the customer returns shortly after getting the bulb replaced claiming that the bulb doesn't work, then you will need to determine what the problem is and correct that problem, including the installation of a new bulb if necessary. We ask that you treat these situations as warranty issues and not bill MicroGrants for any additional fees (unless the vehicle has an electrical system problem causing bulbs to fail).

While the customer is getting their bulb fixed, the vehicle owner needs to complete our Lights On! survey. Those surveys will need to be collected from the drivers before they leave your facility and then mailed back to MicroGrants/Lights On!. This can be done monthly.

Invoices, driver surveys, and vouchers must be sent in to receive payment. These are critical for law enforcement tracking. Either send stapled together and mailed, or scanned & emailed to the MicroGrants office for payment. You are welcome to send them in batches. MicroGrants/Lights On! will issue a check to the auto center within seven (7) days of receipt.

Used Lights On! vouchers are to be mailed to MicroGrants/Lights On!. You can include the Lights On! surveys that you have collected in this mailing.

Participation in the Lights On! program is voluntary and MicroGrants/Lights On! reserves the right to suspend the participation of any auto center that fails to meet the conditions of this agreement.
A current list of participating auto shops can be found at the top of the page.
You are always welcome to email us at lightson@microgrants.net or call our office at 612-200-8174 (M-F 9 a.m. to 5 p.m.).
Menu